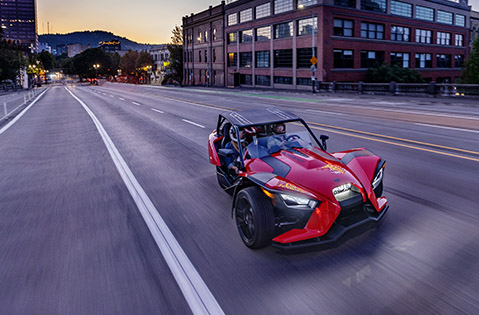 PUTTING YOU IN THE DRIVER'S SEAT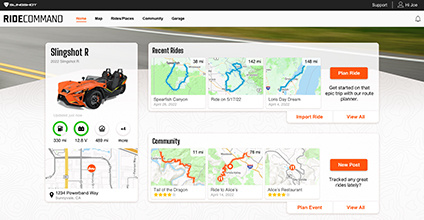 Make ownership eaiser than ever with vehicle info and service needs in one spot.
Turn heads as you plan, navigate, and share your most epic rides.

Get help and gear to keep you on the road for the long haul.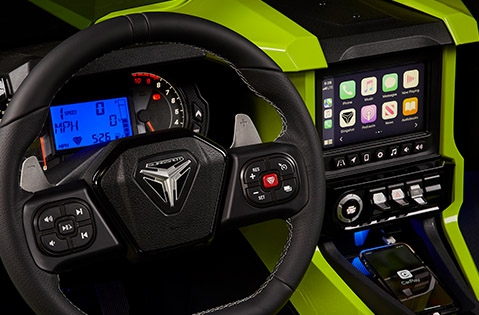 Keep your Ride Command display up to date with the latest features and daily updates.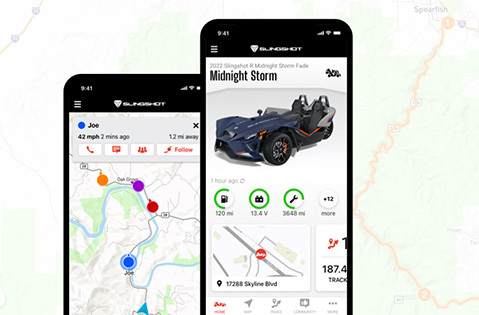 Stay connected to your Slingshot like it stays connected to corners with the Slingshot App powered by RIDE COMMAND.

Sign up for free to get started!